SUCCESSFUL OWNERSHIP TRANSITION
Begins with a Plan
The key to a successful transition is being prepared. It requires an understanding of all the options available, careful preparation and long-term planning. This nationally recognized seminar provides expert guidance for architecture, engineering and design professionals in connection with structuring the most effective plan to maximize your return on investment while protecting the destiny of the firm. We provide you with invaluable insight as to the elements of value of a design practice as well as the varying approaches to ownership transition.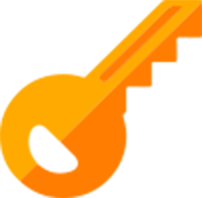 Transfer of ownership is an area that will have to be addressed by every A/E firm.
While ownership transition is often one of the least considered aspects of managing a firm, it is the most critical in terms of realizing retirement goals and preserving the firm for the next generation. Unexpected death, disability or retirement of a principal can leave the firm that has not addressed this issue in a state of confusion. With early planning, you can avoid the pitfalls of an unplanned transition and make sure that both your wealth and the firm's finances end up in the best condition.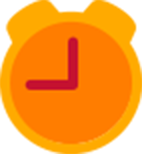 Smooth and effective ownership transition requires advance planning.
It's never too early to start thinking about the transition of a firm's ownership. Architecture, engineering and design firm owners who fail to plan properly are leaving their firm exposed to the potential for undesirable outcomes – including significant loss of firm value, brand equity deterioration and loss of market position. Our comprehensive seminar will provide objective guidance to help you begin your journey in developing an effective exit strategy that meets your personal and professional goals.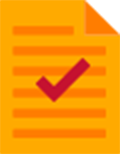 Since every A/E firm is unique, a standard "cookie cutter" approach to ownership transition will seldom work.
When done correctly, ownership transition planning will align an owner's goals and objectives with the best transfer option or the best sale available, and will provide a comprehensive roadmap to a successful outcome. This seminar will address various internal and external options for transitioning ownership in an architecture, engineering and other design professional firm, and will comprehensively analyze and present the varying strategies used. We will explore in detail the proper methodologies for valuing a design firm.

Hands-on training delivered by expert consultants in succession and ownership transition planning.
Taught by our specialty-trained consultants who have decades of experience in succession planning, this seminar will provide in-depth coverage of the use of Employee Stock Ownership Plans, recapitalizations, leveraged buy-outs, non-statutory deferred compensation plans—and more, to achieve your goals in transition planning.
THE PROGRAM
What to Expect from Our Seminar
Understanding your firm's financial statements and financial ratios
Methods of valuing your firm
Techniques for transferring ownership
Income and estate tax considerations
Ownership succession and transfer of control
Funding the transition plan
Choosing the proper buy-sell agreement
Mergers and acquisitions
Practice What You've Learned
You will receive, in advance, an in-depth actual case study which will be reviewed in detail at the seminar.
You will receive a glossary of financial terms and ratios to be used in valuing a design firm.
You will be presented with factual examples which will draw the techniques of transfer, funding and valuation into true perspective.
You will study the differing viewpoints of a purchasing associate from the owner selling his or her interest.
You will be provided with additional written material that elaborates on the lecture presentation.